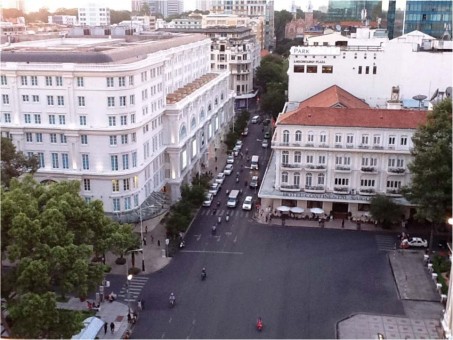 Key facts
The key facts are that the country has a population of 90m, a 94% literacy rate, and 58% are under the age of 25 years old.
There is 95% mobile phone penetration and a mix of income from wealthy 1.3m, affluent 8.2m, and a middle class of 22m defies the stereotype about poor low underdeveloped markets. Yes in many parts of the country life goes on as normal with people working in the paddy fields and Hanoi has the hustle and bustle of organised chaos….but in Ho Chi Minh City (Saigon) designer shops and modern office blocks have transformed this commercial hub to such an extent that anyone returning after a few years would not recognise the city.
This is a country which is developing fast and even in low income families money is put aside to educate the children. There are 400,000 students, 80 universities & colleges and the mantra "Yearning to Learn, Learning to Earn" is so true here in this exciting country which is attracting business people and tourists at an increasing rate.
Vietnam offers great opportunities and it is a case of go soon to see it for yourself before it's too late.